Goslyn Grease Recovery Devices (Restaurant Grease Separation technology) comply with and exceed all grease trap / interceptor compliance standards & required certifications across Canada & the USA.
Grease Interceptor Certified
Grease Interceptor Certifications
CSA B481.1 (Canadian Standards Association - CSA)
Standard B481 Series-12 Grease Interceptors
ULc Certified (Underwriters Liability Canada)
NSF Certified (National Sanitation Foundation)
MAPAC Approved - Metro Area Plumbing Authority Committee
BMEC Authorized 11-03-355 - Building Materials Evaluation Commission
Approved by MOE (use in government owned properties)
IAPMO - International Association of Plumbing & Mechanical Officials
PDI - Plumbing and Drainage Institute - PDI Standard G-101
The City of Toronto Requires CSA Standard B481 Series-12 Grease Interceptors by 2015 for all food service and restaurant facility grease traps and interceptors (projected). BMEC authorization applies to the City of Toronto.
Canadian Affiliations
Independant Testing
Goslyn Grease Recovery Device Awards
NRA Kitchen Innovation Award - 2008 (National Restaurant Associaton)
Mechanical Engineers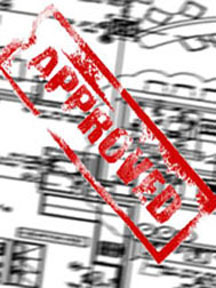 Many Mechanical Engineering firms have approved Goslyn Grease Recovery Devices mechanical drawings for restaurants and commercila kitchens.
Goslyn systems are the leading grease interceptors for performance, reliability, longevity and durability in the commercial kitchen grease interceptor sector.
Goslyn Environmental Benefits will help achieve a higher level of LEED Certification, BOMA Certification, and The Green Key Eco-Rating Program. (contributing to a better operating workplace)

Certified Grease Interceptor Technology
Always On - Always Compliant